Pour 1.5 litres of water into a saucepan with 15 grams of salt. Don't worry about the amount of salt as the water is entirely drained, the beans are rinsed, and the outer skin removed. Place the saucepan over high heat and bring the water to a boil.
Snap the end off the pod and run your thumbs down the seam to open it. Use your thumbs to dislodge the beans from the pod.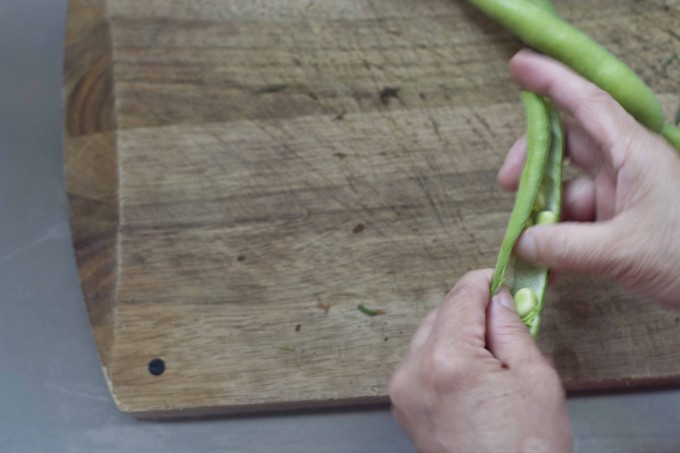 Add the beans to the water and cook until done (depends on the age/size of the bean but about 2 to 4 minutes; if they are frozen check the package for timing recommendations and continue tasting but typically 6 to 8 minutes).
When done, remove the beans from the heat and drain in a colander. Rinse immediately in cold water until cold to touch.
Remove the outer husk of the bean by piercing a hole in the skin with your finger nail and then squeezing the bean out into a bowl.
Podding the broad beans is the perfect Easter family activity to keep little ones occupied and divert potentially awkward situations like introducing new girlfriends, distant relatives, etc.